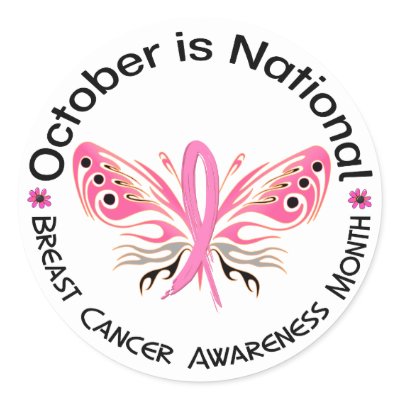 Where has the time gone??!! It was two years ago this month that I started this whole cancer process! At the time, I didn't know that October was Breast Cancer Awareness month in the States! I do want to encourage any of you that should, to get your mammogram. I know countless people that have been helped with this one little test! There are resources for free or discount mammograms during the month of October all over the United States. PLEASE, PLEASE, get your mammogram!!
Ok, I'm done. Now about my surgery, I am doing GREAT! The surgery appears to have been a success, although I still have pain from the surgery. I am increasing my walking, but am not allowed to sit very much! I can recline and that feels wonderful! My swallowing is getting better everyday and I did NOT lose my voice! I think the jury is still out on whether that is good thing! Thank you to my wonderful family for taking care of me. Also, thank you to Christa's church - Anchor Baptist Church in Vermilion for the wonderful meals, cards, and kind calls made to encourage us!
The Miller Family stopped by on Tuesday afternoon. After a special guided tour of the new bus the Lord blessed them with, they put the older kids to work mowing the lawn for my husband. Abigail and I got to spend wonderful time visiting while I rested. Brother Paul bought pizza for dinner! YUM!! They are such a blessing!
Well, off to rest again! Have a blessed day and may your journey take you across the path of someone who could use encouragement.